Fundraising-System Services
Centre of the work at joint systems is the Microsoft Dynamics based development of the fundraising software "FRnow". It is developed for the special needs of an NGO's every days work.
All fundraising processes are illustrated there and the system has a detailled API. Additionally to the software, we offer a huge portfolio of consultancy, such as user-support, process analysis and process consulting.
To use our fundraising software FRnow in the best possible way, we advise our customers intensively. We discuss new ideas and improvements for existing processes and try to decrease the workload of manual tasks. 
Customizing, process automation, reporting and other special requirements are developed based on customers' requests. We accompany the whole process from conception to implementation to monitoring and improving.
Fundraising Consulting and Analysis
We share the passion of our clients to optimize fundraising, in order to generate more sustainable funding for their main challenges.
We provide data driven analyses, derived strategies and measures, accompanied and evaluated. Our range of services covers main strategic issues, e.g. segmentation and development of the donor base, as well as day-to-day operational tasks, such as advising selections or analysing results of specific fundraising activities. In this process we take into account the increasingly differentiated donation behaviour, the need for cross-channel optimised fundraising and individual donor journeys.
The added value of our support is drawn from our broad experience working with our clients, as well as our team's long standing expert knowledge in analysing and profound marketing competence.
We support our customers with data selection, data cleansing, and enhancement for specific donor selections, utilizing various channels of communication. We guarantee high delivery quotas and avoidance of double delivery by means of reliable double checks and continuous control of data quality and data consistency. Our services are completed by the handling of debit collections, processing of ELKO (electronic bank account statement) files, and the execution of customer specific routines.
Fundraising Software-Development
All areas of fundraising are supported efficiently and comprehensively by our software. Our main task is to design, develop and maintain our comprehensive software package FRnow.  It is specifically adapted to the needs of our customers and can be customized to national requirements. In addition, we support our customers in different Fundraising projects.
FRnow is based on the latest CRM365 software by Microsoft. Thus, a high degree of flexibility and permanent development of the technological base is ensured.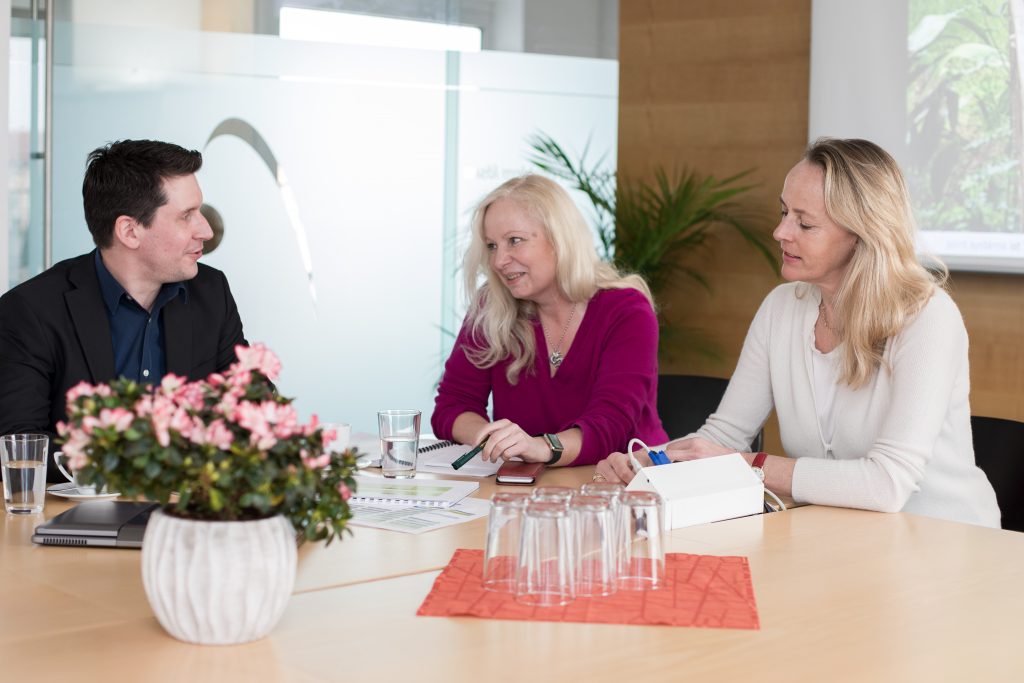 Our Data Processing Concept results from the defined requirements of a 4-person design team (core team), in combination with the data model, the individual functions and algorithms, or the object and class structure.
Our Software Developers in Munich have sound knowledge of IT, as well as comprehensive competence in the area of fundraising.
After the implementation of our software solution, a continuous follow-up service is provided. This includes the operational support of our account managers, as well as improvements to the software, if required.
We advise our clients on the analysis and optimisation of their fundraising processes. We assist in the planning and development of effective, clearly defined, resource-efficient and consistent processes in all areas of performance and adapt our systems continually.
IT Services and Infrastructure
The customer data is stored in our private cloud. In this context we are delivering all relevant technical infrastructure services. The security of customer data is one of our top priorities.
Data Science is an interdisciplinary field in which methods and techniques from mathematics, statistics and IT are applied to data from a particular context – in our case, the fundraising of our customer associations. We closely collaborate with Fundraising Consulting. When it comes to our customers, the mentioned methods and the generated insights should support them to further optimize their fundraising measures. Our approach to data science comprises the following areas:
Project and Task Management with Jira
Jira, Atlassian Software's comprehensive web-based task tracking system, enables organizations to carry out professional, systematic and effective error, task and quality management. With Jira, you can create, delegate, prioritize, track, review, and manage any type of task (software bugs, project tasks, change requests, enhancements, etc.).
With extensive plug-ins, Jira offers important functions for your project management and offers support in the organization and visualization of process steps. The software helps you to keep an eye on resources, costs and time and simplifies downstream processes right through to invoicing.
We advise you on the introduction of Jira in your organization/department, from the clarification and definition of workflows and use cases to the design of the interface. After setting up the Jira project, we take on the training of employees and provide documentation.
We take care of hosting, updates and maintenance. We also offer you support in German and English. Of course, we back up your data daily, using a two-stage backup concept in an outsourced data center.